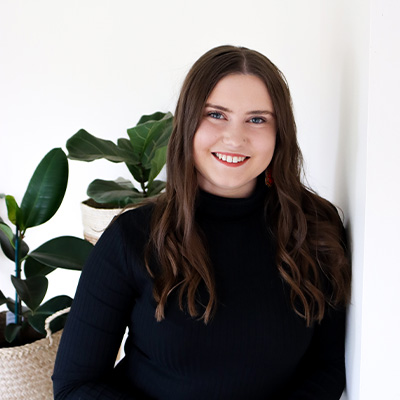 I'm a freelance graphic & web designer based in South Australia. I started freelancing in 2015 and have since had the pleasure of creating or enhancing visual communications for many new and existing businesses.
Bachelor of Business, Majoring in Marketing at Swinburne University
University of Adelaide UI/UX 6-month Bootcamp
Freelance graphic and web designer since 2015
Four years of experience working as a designer for a marketing communications agency
People's Choice Winner at 2022 SA Woman Awards in Young SA Woman category
I took the time to write these ridiculously long paragraphs, which most of you won't read.
But that's ok. Thanks for getting this far…
I love that my work enables me to constantly work with new people and have my eyes opened to the ideas and talent of the entrepreneurs and business owners I collaborate with.
Running a small business is tough! Especially for us independent business owners who are often not just the owner but the accountant, project manager, problem-fixer, mess cleaner-up-er-er & customer pleaser! My aim is simple: to make your life easier (and take 'web designer' or 'graphic designer' off your list of roles!)
I'm a firm believer in doing things properly or not doing them at all, so my promise to you as my customer is that you will always experience my best efforts and see me as a valuable member of your team.
My little design business goes beyond just making things look pretty and instead focuses on creating an excellent brand experience for your customers and an enjoyable experience for you as my customer.
By working with me, you will always experience personalised service, a fast turnaround on projects and speedy responses to your needs (I seem to be on my computer waaaay too much, so responding to emails quickly is my specialty!)
If you'd like the work together to enhance your communications materials, get in touch. I'd love to chat over the phone or catch up for a coffee to discuss your next venture.